Citaku: Kurti's contribution to visa liberalization begins and ends with tear gas in the Parliament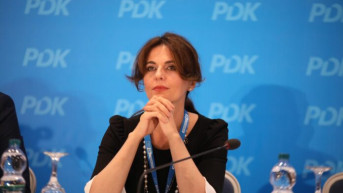 Source: Reporteri
The Vice-President of the Democratic Party of Kosovo, Vlora Citaku, announced that Prime Minister Albin Kurti, by trying to take credit for visa liberalization in 2024, told big lies, thereby justifying the European Union's delay in this matter.
In a post on Facebook, she told Kurti that Kosovo met the time criteria.
"Kosovo has met the time criteria. I hoped that last week, when the issue of visa liberalization for Kosovo was removed from the agenda, you understood that the delay for Kosovo, at least as of 2018, was unjustified and of a political nature. As for your contribution to this process, it begins and ends with tear gas in the Parliament," Citaku stated.