Kurti: It is not strange that the US ambassador has more information about security in Kosovo than I do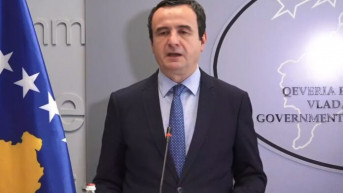 Source: Reporteri
Today in the parliament, Kosovar Prime Minister Albin Kurti tried to justify his statement in an interview with the Frankfurter Allgemeine Zeitung, that the American ambassador Jeffrey Hovenier had more information about the security situation in the north, and regarding the decision to suspend the re-registration of vehicles with the Serbian license plates, Gazeta Express reports.
Kurti said that there was no reason for anyone to be surprised why the US ambassador in Pristina, Jeffrey Hovenier, had more information than the Prime Minister of Kosovo about the specific security situation like it was a few days ago in the north of Kosovo.
Kurti tried to justify his statement, which had not been published in the final version of the interview with the German newspaper, with the fact that the US had embassies in Belgrade and Pristina, and also it had an army in Kosovo.
The Prime Minister of Kosovo even says that it is good that the American ambassador shared such information with him as Prime Minister because something like this proves the alliance and partnership between Kosovo and the US.
"I don't believe there is any reason for anyone to be surprised why the US ambassador has more information about a specific security situation. The US has an embassy in Serbia and Kosovo, and it also has an army in Kosovo. So I don't know why people pretend to be surprised that they have more information than me. And it's very good; it's a proof of our alliance and partnership that he shared that information with me. There's nothing negative and nothing surprising," Kurti said.
Even the German journalist Michael Martens reacted to the debate about Kurti's statement that had taken place in Kosovo, stating that he did not understand why people were surprised since the US had gigantic intelligence capabilities.