Grenell: Blinken and Sullivan spread false information about Serbian troops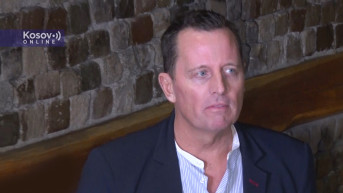 Source: Kosovo Online
Former US envoy for dialogue between Kosovo and Serbia, Richard Grenell, said that US national security adviser Jake Sullivan and Secretary of State Anthony Blinken spread false information about the deployment of Serbian troops on the border with Kosovo.
Grenell stated on the "X" social network that Blinken and Sullivan were "so out of touch with the Balkans", as well as that the number of Serbian soldiers in the region of the administrative line decreased compared to last year, from 14,000 to 7,500 soldiers.
"Jake Sullivan and Anthony Blinken yesterday spread false information about Serbian troops on the border with Kosovo. They are thus out of touch with the Balkans. Last year there were 14,000 soldiers, today there are 7,500 soldiers, and by Monday there will be 4,000 Serbian soldiers on the border", said Grenell.
He asked why the administration of US President Joseph Biden provided wrong information, and why Kosovo Prime Minister Albin Kurti was allowed to cross the June 3rd red line.
"Why did Joe Biden's White House lie about the build-up? It's a builddown. And why did they issue a June 3rd redline for Albin Kurti and then let him cross that line without consequences," Grenell added.
Grenell concluded that weakness caused chaos.