KFOR: We welcome the decision to remove the barricades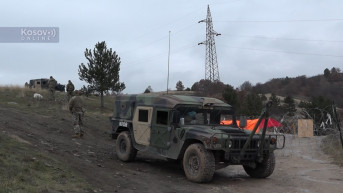 Source: Kosovo Online
KFOR issued a statement stating that they "welcome the decision to remove the barricades in the north of Kosovo".
As the press release points out, "the removal of the barricades must be done quickly, in a safe and secure manner, avoiding any type of incident or risk".
"All parties should avoid any rhetoric or actions that may cause further escalation. KFOR is closely monitoring developments. We remain extremely vigilant and ready to intervene, if necessary, in accordance with our mandate based on UNSC Resolution 1244 from 1999," the KFOR announcement states.