Shasha: The Franco-German plan is closer to Kosovo's views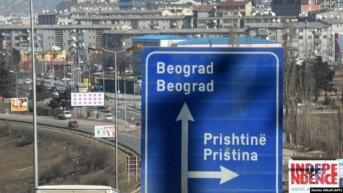 Source: Ekonomia Online
The updated Franco-German proposal for the normalization of Kosovo-Serbia relations cannot be subjected to any real analysis, because it has not been made public, experts of the political condition in Kosovo say, adding that it cannot be called "harmful" either because the EU's position is more in line with the position of Kosovo, RTK reports.

Sensitive international negotiation processes are usually conducted under the veil of secrecy. The Franco-German plan is also of this type, according to analyst Demush Shasha.
"The first impression is that the proposal is more in favor of Kosovo and less in favor of Serbia. I say this because Mr. Kurti stated that it was a good proposal because it talked about general values and progress. So, it talks about things like mutual recognition between the parties in terms of sovereignty, territorial integrity of the two parties", Shasha says.
According to Shasha, these are universal concepts that are the core of the political silence between Kosovo and Serbia.
Shasha added that Serbian President Aleksandar Vucic described the Franco-German plan as problematic for Serbia until he countered with an unofficial Serbian document in which they explained the key points of disagreement.
Moreover, Shasha says that the position of the European Union is closer to the position of Kosovo.
"We saw Lajcak's statement where he underlined that the order or hierarchy of the negotiations was that the parties focus on the Franco-German proposal. And this is in line with what Kurti says. It is not in line with what Mr. Vucic says. Vucic does not say that the Franco-German proposal is on the agenda," analyst Shasha explains.
Shasha notes that the implementation of agreements that have been pending for 10 years is also on the agenda.
Political science expert Dorajet Imeri says the updated Franco-German proposal may have included comments from the parties involved in the dialogue.
"The leaders of Kosovo and Serbia probably communicated with the European Union, that is, with those who created such project, and these comments probably managed to be included in it," Imeri says.
Imeri noted it was not possible to make any real analysis of this proposal because the details had not been published, not even in the first version of this document.