Ivica Djuzic: Doctors are doing their best for Boban, I am worried about provocations and threats to my family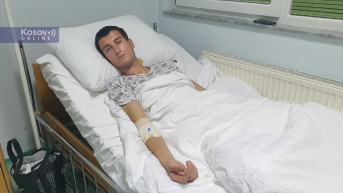 Source: Kosovo Online
Ivica Djuzic, the father of the wounded Boban, tells Kosovo Online that he still does not know when his son will be released for home treatment, and that he also visited him in the hospital last night.
Ivica states that "Boban was in a bit of pain, which is why the doctors was giving him infusion".
"They are doing their best for him, but I don't know when they will release him, I will know more on Monday," Ivica says.
The father of the wounded young man reminded once again that yesterday his family was the target of provocations, as well as that threats were directed at his younger son, and that he is very worried about that.