Kayaker Xhemajli not participating in the competition in Spain due to the ban on displaying Kosovo symbols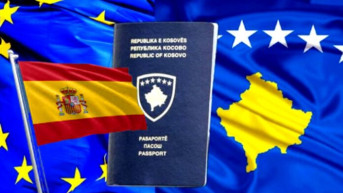 Source: Reporteri
Kosovo kayaker Blandine Xhemajli will not participate in the competition in Spain because of this country's position towards the symbols and landmarks of Kosovo, Koha reports.
Xhemajli, who was born in France, admits that she is disappointed.
"I have never faced such discrimination; it is very depressing. I also think of other athletes who have experienced injustice. I hope that will change soon. It is a sin to deny human rights to athletes in the 21st century. Politics does have an impact on sports. This is not acceptable to us, and I hope we will not have such problems in the future," Xhemajli said.
She expects to represent Kosovo at the World and Olympic Games in the future. She has not yet made her debut for Kosovo.
The Kayak Association of Kosovo was founded in 2020, and in 2021 it became a full member of the International Federation. The sport of kayaking has been a tradition in Kosovo since 1948.