Pristina media: Milun Milenkovic's detention extended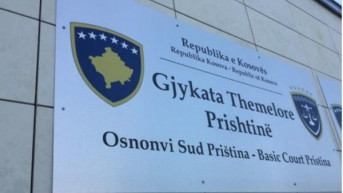 Source: Kosovo Online
The Pristina court extended the detention of Milun Millenkovic for another two months, Pristina media reports.
The special department of the Basic Court in Pristina approved the request of the Special Prosecutor's Office of Kosovo, for the extension of the measure of custody of the defendant M.M., for the duration of two months, Kalxho reported.
Milenkovic was arrested on June 13 in North Mitrovica, and as Interior Minister Xhelal Svecla announced at the time, he is suspected of having organized an attack on members of KFOR and the Kosovo Police in Zvecan.
After his arrest, the Special Prosecutor's Office filed a request for detention, and the court ordered him to be detained for 30 days.