Kosovo policemen blocked North Mitrovica, no incidents but it's tense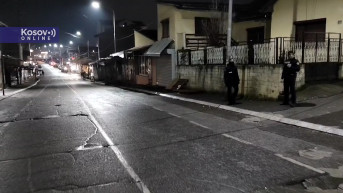 Source: Kosovo Online
Members of the Kosovo Police entered Mitrovica from South Mitrovica at around 8:00 p.m. tonight and have been keeping the city under blockade.
As reported by the Kosovo Online reporter, police officers were deployed around the city and blocked the entire North Mitrovica.
The first information said that more than 200 of them came, but the exact number is difficult to determine because they are all over the city.
According to what the police officers told our reporter, the directive they received was to "ensure security".
As we learn, there are about 20 policemen present in Bosniak Mahala at this moment, around 10:30 p.m., and it is calm.
There are two Italian Carabinieri jeeps on the Ibar River Bridge, while EULEX police officers are patrolling the city.
Men from North Mitrovica, when heard that the police were on the streets, they came out in large numbers and talked about everything that had been happening in the last few days. It's tense, but without incident.
All cafes are closed, and women and children have left the streets.