Rajic: Only Americans tried to calm the tensions in Kosovo and restrain Albin Kurti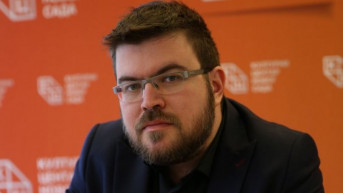 Source: KCNS
Political analyst Predrag Rajic from the Center for Social Stability indicated that it was important for Serbia to maintain its current foreign politics course and remain consistent with its positions, RTS reports.
After the start of the war in Ukraine, Serbia remained committed to respecting the territorial integrity of all countries but did not join the sanctions against Russia. The European Union maintains the position that our country, as a candidate for membership, should adapt to the community's foreign politics, which is increasingly being set as a necessary criterion in accession negotiations. However, Belgrade's official position to vote in the United Nations for resolutions supporting Ukraine's sovereignty was welcomed.
Speaking about it for Radio Belgrade 1, Rajic stated that it could be concluded that Serbia's foreign politics at the end of the year was a politics of continuity, stressing that our politics was "multi-vector".
"We have remained on the European path, the main foreign political priority remains EU membership, along with the constant diplomatic struggle to preserve territorial integrity and improve the Kosovo situation in relation. It was difficult to preserve such politics, given the fact that renewal of the Cold War happened, which is perhaps even more cruel than the previous one," Rajic said.
Serbia faced tremendous pressure regarding Kosovo, no new cluster was opened in the EU negotiations, but the Union representatives and many leaders of the member states sent a message that Serbia and the entire Western Balkans have support on the European path.
"Improving Serbia-US relations"
Rajic says that Belgrade managed to develop relations with all international partners, despite the difficult situation and that ties with regional geopolitical players, such as Turkey, Azerbaijan, and China, had been improved.
"We began to reap the fruits of a noticeable improvement in Serbian-American relations this year. You can see that in Kosovo and Metohija, where the Americans were the only ones who tried to do something to calm the tensions and restrain Albin Kurti in his intention of provoking armed conflicts," Rajic noted.
He adds that the improvement can be seen in the "volume and type of investments in our economy from the US" and that this is important because we cannot achieve "neither the minimum nor the optimum of national interests without close relations with the US."
On the development of regional cooperation
In the TV program "The World and Me in 2022", Rajic said that one of the focuses of Serbia's foreign politics was the development of regional cooperation, which was mostly successful during the previous year.
"Through the 'Open Balkan' project, we rounded off an initiative that has existed for a long time: to strengthen relations in the region and to give priority to the economy while leaving political differences aside. We managed to restore and raise relations with North Macedonia to the highest level," Rajic pointed out.
According to his words, when it comes to Albania, a course was chosen that Tirana also accepted, which is to cooperate on those issues that are of common interest and general importance, while issues in which we differ, such as Kosovo and Metohija, are put on the back burner and we insist not on what divides us, but on what unites us.
"We managed to restore relations with Montenegro. We will see how the situation will unfold in Bosnia and Herzegovina after the change of government in Sarajevo. Relations with Banja Luka have never been closer. We cannot even see this as regional cooperation, but as a strengthening of relations within the same Serbian national corps," Rajic said.
When it comes to Croatia, he stated that "he is afraid that relations there will always be moderately cold, primarily because of Zagreb's attitude, although Belgrade is trying to improve those relations."
Predrag Rajic from the Center for Social Stability concludes that relations are also developing with other neighboring countries, such as Romania and Bulgaria, and that they are at a historical maximum with Hungary.