Prosecutor Whiting: The verdict in the case of Salih Mustafa is a victory of justice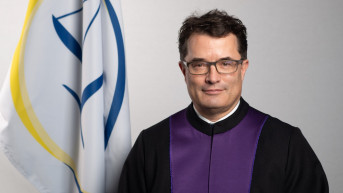 Source: Klan Kosova
Acting Specialist Prosecutor, Alex Whiting, welcomed today's decision of the court in The Hague in the case of Salih Mustafa, with the assessment that the verdict was a victory of justice, Klan Kosova reports.
"Today's verdict is a victory of justice, especially for the victims of Salih Mustafa and their families and all Kosovo Albanians whose personal tragedies were at the center of this case and who suffered for more than two decades because of Mustafa's actions," Whiting said.
He also welcomed the courage of the witnesses, in this case, to come forward and testify before the court.
"The testimony of the witnesses who believed that the Specialist Chambers would bring justice had a crucial impact on the verdict, and I applaud their extraordinary courage to speak before the court. The creation of the Specialist Panels of Kosovo allowed these victims to tell their stories and get justice," he added.
Today, Mustafa was sentenced to 26 years in prison and found guilty of war crimes, arbitrary detention, torture, and murder.
All the victims were Kosovo Albanians, some of whom voluntarily joined the KLA.
"With today's decision, the Specialist Chambers have shown that they are a court for victims and that there is no deadline for accountability," Whiting concluded.