Salih Mustafa was sentenced to 26 years in prison for war crimes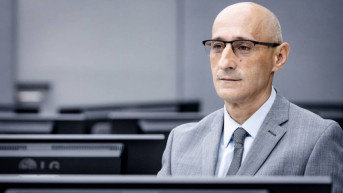 Source: Ekonomia Online
Kosovo Specialist Chamber sentenced former KLA member, Salih Mustafa, to 26 years in prison for war crimes.
Explaining the verdict, the judge said that the witnesses of the Specialist Prosecutor's Office were reliable and that the verdict was supported by evidence.
"The trial began on September 15, 2021. The defense presented its defense on March 22, 2022. Eight victims participated in the process and all of them are under protective measures. Concerning the witnesses of the Specialist Prosecutor's Office, the court assessed that all the statements of the witnesses had been reliable and corroborated," the judge said, according to Lajmi.
As he stated, the KLA had kept the prisoners in horrible conditions.
"The prisoners in Zlas were kept in deplorable conditions. They slept on the ground, in puddles of water, and the detainees did not have enough food. They were left without food for three days. When they asked for water, the KLA soldiers urinated on them. The court found that the detainees did not receive medical help. The prisoners were mentally and physically abused. They were beaten in many ways. The detainees had been taken out one by one and sent to the manger, and beaten and interrogated," the judge said.
Mustafa's subordinates inflicted great physical and psychological pain on the six prisoners, trying to extract information from them.
"Two of the six detainees were not released by Mustafa's subordinates. One of the detainees was seen almost dead by the other detainees, and later he was found dead. He was one of the two detainees in the Zlas complex. Members of the KLA killed one of the detainees with a firearm," it was stated, among other things in the explanation.