The Hague: Verdict of Salih Mustafa on December 16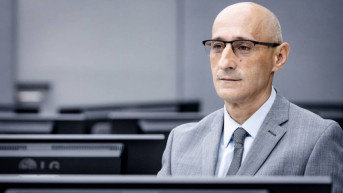 Source: Ekonomia Online
The specialized court panels in The Hague scheduled the first-instance verdict in the case against Salih Mustafa for December 16.
Let us recall that the prosecutor said at the beginning of the trial that the former Kosovo Liberation Army (KLA) commander "should be sentenced to 10 years in prison for arbitrary detention, 20 years in prison for cruel treatment, 25 years in prison for torture, and 33 years in prison for murder".
The indictment charges Mustafa with individual criminal responsibility and criminal responsibility as a superior for crimes committed by KLA members against persons detained in the KLA compound in Zlas, Kosovo.
The indictment against Mustafa was confirmed on June 12, 2020.
Mustafa pleaded not guilty.
He has been in the detention center in The Hague since September 24, 2020, when he was arrested.