Another round of talks and yet another failure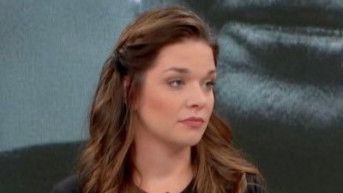 Source: Twitter
Written for Kosovo Online by Dr Helena Ivanov, Associate Research Fellow at the Henry Jackson Society
Another round of talks and yet another colossal failure. For the first time since major escalations in May, Serbian President Aleksandar Vucic and Kosovo Prime Minister Albin Kurti met to discuss the normalization of relations, mediated by the EU. However, the talks ended in a significant impasse. The deal proposed, including the establishment of the Association of Serb Municipalities (ASM), was rejected by Prime Minister Kurti. This rejection was based on Kurti's insistence that formalizing de facto recognition should precede any further steps.
Mr Kurti's insistence on recognition being the first move is not new and has often frustrated the EU's efforts in facilitating a productive dialogue. However, the talks of establishing ASM are even older – as they date back all the way to 2013, when Kosovo committed to creating this Association as part of the Brussels Agreement. Until recently, it seemed that Kosovo remained committed to this obligation, however, since Prime Minister Kurti assumed power, doubts have emerged regarding when, if at all, such an association might be established.
The failure to create the ASM could have far-reaching consequences, likely destabilizing the region and raising concerns about the EU's effectiveness as a mediator. Indeed, many are already questioning how much leverage the EU has over both Belgrade and Pristina since the deals verbally accepted are usually not implemented in practice; neither Serbia nor Kosovo are properly held accountable or sanctioned when they fail to follow through with their commitments; and tensions and escalations are becoming endemic thereby making lives of ordinary citizens of all ethnicities in Kosovo very difficult. 
While the EU has employed strong rhetoric and threats, it is evident that these approaches are insufficient. For instance the EU failed to persuade members of Srpska Lista to return to institutions and participate in local elections earlier this year. And similarly, following escalations in May, the international community was very clear that new round of elections in the North of Kosovo must be held urgently to ensure legitimacy of municipality governors. But, to date, despite the efforts of the EU, Kosovo has not made any substantial steps towards organising elections in the North. 
The time to get out of this political stalemate is now, and further delays and complications cannot be afforded – they harm the people, the region, and the EU. But, to make any substantial step forward, the EU's role remains crucial. Just days ago, Ursula Von der Leyen, in her State of Union address stated that "the future of Ukraine, Moldova and the Western Balkans is in our Union. We need to set out a vision for a successful enlargement." That vision needs to include an effective resolution to Belgrade Pristina relations. To achieve that the EU must employ effective measures, ensuring progress and averting a perpetual stalemate. Otherwise, we can expect endless rounds of talks with limited impact that will likely destabilise the Balkans even further.