Ivanov: The EU must additionally tighten the relationship and introduce sanctions that will be felt by both the citizens and the Government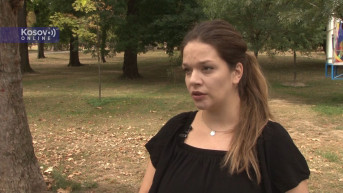 Source: Kosovo Online
Associate Fellow at the Henry Jackson Research Center Dr. Helena Ivanov tells Kosovo Online that yesterday's negotiations in Brussels showed that the European Union must take the situation seriously and additionally tighten its attitude towards those who do not fulfill their obligations, and apply sanctions that will be felt by the citizens as well and the government that represents them.
"This is already an unknown round of negotiations, from which we either come out with some agreement that in the end is absolutely not respected in practice, but we see escalations mainly after some negotiations, such as in May, after the talks in Brussels and Ohrid," Ivanov said.
Ivanov emphasizes that yesterday's round of negotiations between Belgrade and Pristina led to the fact that, when it comes to the Kosovo authorities, some proposals are even rejected.
"If the EU wants to maintain credibility and really play a constructive role in these negotiations, they must clearly communicate what the sanctions are if agreements are not accepted or if contractual obligations are not fulfilled. On the other hand, these sanctions must be implemented in practice," Ivanov believes.
She assesses that we have reached a situation where, as she says, "verbal threats are no longer enough".
"We can expect Brussels to react more harshly now, and it wouldn't be the first time. In May, after the last round of escalations, we noticed a harsher tone from Brussels and the USA, but I'm just afraid that that harsher tone is no longer enough. We heard it in May, and now we see the refusal to fulfill the contractual obligations that date back to the Brussels Agreement in 2013. A harsh tone is a good thing, but I think that some concrete measures are necessary," Ivanov points out.
When asked what specific measures the EU could implement towards Kosovo, she says that one of the measures could be the suspension of visa liberalization.
"For example, something that was mentioned in the discourse is the visa liberalization that is being talked about. This can be one of the measures that can be applied in a specific situation. It is very important that in the negotiation process, it is generally clearly stated what the sanctions are for both the other side if the implementation of what was agreed is refused and if one side is destructive in the negotiations," Ivanov emphasized.
Ivanov explains that diplomacy is the art of the possible.
"And as long as one side thinks they can do something without being seriously sanctioned, they will do it. In this situation, I believe Kurti was simply convinced that even if he rejected this proposal, there would be no excessively serious consequences for him. That is why I think that if the EU does not really show that there are serious sanctions for refusing negotiations and non-constructiveness, which will be felt on the skin by ordinary citizens and the government that represents them, I think that we will just go around in circles as before," Ivanov concludes.