Bolton: Years of negotiations prove the complexity of the Kosovo crisis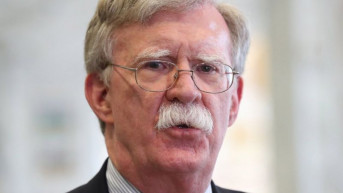 Source: BBC
Former US National Security Advisor John Bolton has assessed that the fact that the Kosovo crisis has not been resolved for several decades demonstrates the complexity of the issue. He emphasized that the international community should not allow divisions to persist, which could lead to new conflicts, RTS reports.
According to Bolton, the United States cannot desire peace more than the parties involved. He stated,
"Considering the chaos in Ukraine today, we should not allow the continuation of divisions that could escalate into conflict," Bolton said.
Bolton believes that poor solutions that "plant the seeds of a new conflict" are also unacceptable.
He adds that leaders, especially in Serbia, which, due to its size, could lose more by remaining outside European institutions, should "try and find a way to address the issues, achieve stability, and resolve grievances."
"I would like to see Serbia and Kosovo overcome their differences. I believe that Kosovo's independence is a reality and will not change. The question is how to solve the remaining issues that are evidently very sensitive for both sides," Bolton said.
He pointed out that the problems would inevitably be resolved "one way or another," and neither side would be satisfied.
"At the end of the day, problems will be resolved one way or another, and neither side will be satisfied. That's how these things end. It's easy for me as a foreigner to talk about it. But there are many things that need to be said to everyone who clenches their teeth and enters, saying: 'Look, we need something final and secure to achieve a more stable Balkans and, in the end, for everyone to benefit from NATO membership and, if desired, inclusion in the European Union,'" Bolton said.
He assessed that the West would be stronger with Serbia.
"People should join the rest of the West, and that's what I want to see. I want to see a stronger West, and I think it would be stronger with Serbia. People need to learn how to set aside historical problems. Again, it's easy for Americans to say this because our history is very short," Bolton concluded.