Gashi: Pensioners are in a miserable state, no one cares about them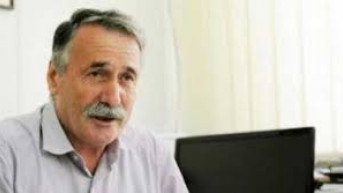 Source: Info-ks.net
The president of the Association of Pensioners of Kosovo, Njazi Gashi, told KTV that the oldest citizens of Kosovo were in a miserable state and that no government had dealt with this issue.
Gashi emphasized that an experiment had been carried out in Kosovo that should not have been carried out, because Kosovo is part of the Balkan states and had been an autonomous province within the Yugoslav Federation, and according to him, the other administrative units of the Yugoslav Federation had continued to implement the earlier social policy while Kosovo had become part of an experiment unprecedented in Europe.
"They tried to create a Law on Social Programs, which in itself is so unreliable and so controversial that no normal country could function for 24 years with this system. It is really a crime against an entire generation, but also future generations who are victims of this legal act. It leaves the possibility of misinterpretation and wrong implementation, which we see every day," Gashi said.
According to him, so far no government had dealt with this issue.
Gashi reminded that the draft amendment to the Social Security Law was still in the parliamentary procedure and that no one was dealing with it anymore.