Krasniqi: Agreement on the plates good news, the Franco-German proposal must not be accepted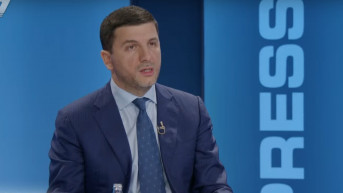 Source: Printscreen
The leader of the Democratic Party of Kosovo, Memli Krasniqi, pointed out that the Franco-German agreement should not be accepted, adding that it was good news that an agreement between Serbia and Kosovo regarding the plates was reached, Gazeta Express reports.
"If Kosovo renounces mutual recognition, it is as if it renounced citizenship, that is something unacceptable." As it is today, no one will accept the Franco-German plan. I don't believe that there is any Albanian party that can vote for that proposal", Krasniqi said.
Krasniqi added that Kosovo must devote itself to achieving its own goals.
Krasniq believes that it is good that an agreement was reached between Kosovo and Serbia on the issue of license plates, because in this way escalation was avoided.
"The potential for escalation was great. Our concern and the concern of the international community arose from the fact that there was a warning and that there were preparations for a potential rebellion if the phase of the fines commences. Escalation has been avoided and that is good news. We welcomed the fact that such an agreement was reached, but there was no need for it to come to this," Krasniqi said.