SURVEY Citizens of Pristina about the biggest problems in Kosovo: Low wages, unemployment, inflation and the north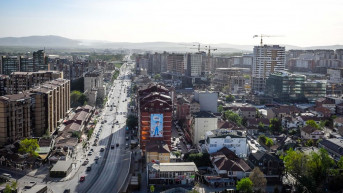 Source: Pixabay
Prime Minister Albin Kurti and the ministers in the government headed by him like to brag about the "high degree of democracy in Kosovo and economic successes", but the residents of Pristina, who were interviewed by Kosovo Online reporters, have a different view of the situation and the biggest problems.
They see the low standard of living, low wages, unemployment, and inflation as the biggest problems in Kosovo today, as well as the situation in the north.
"There are a lot of problems, but the biggest problems are in the north. I personally don't have any problems, but for others it's rents, wages are low, there's a problem with the economy," the pensioner from Pristina says.
His fellow citizen, also retired, agrees that there are many problems.
One of the residents of Pristina we spoke with points out inflation as a key problem.
"For me, inflation is the biggest problem, which has reached somewhere around 15 percent in Kosovo. For me personally, the problem is heating prices, but also infrastructure problems in the capital, Pristina," he says.
His elderly fellow citizen believes that the priority should be the reduction of unemployment.
"That's the problem, young people don't have jobs," he says.