How will the events in Banjska affect the future of the Serbs in the north?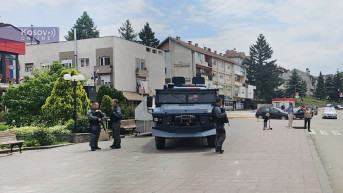 Source: Kosovo Online
After the recent tragic events in Banjska, the Serbs could face continued and even stronger police repression and numerous pressures. Therefore, the crucial question now is how to stabilize northern Kosovo, preserve peace, and ensure security for all living in that area, according to Kosovo Online interlocutors.
Experts believe that the events in Banjska have set back the process of normalizing relations, which was already entirely unsuccessful, by several years. Now, it is up to international actors to calm passions and prevent similar incidents in the future. Many already anticipate such incidents, as Pristina continues to announce a continuation of repression against the Serbs and the activities of Special Police Forces.
Although there are still no detailed and reliable pieces of information about what really happened in Banjska, larger pressures on both Belgrade and the Serbs in Kosovo are expected. In the interpretation of dramatic events so far, Pristina and the West have largely emphasized their responsibility.
The Serbs in Kosovo do not hide their fear and do not rule out new incidents after the events in Banjska. Political analyst from Gracanica, Aleksandar Gudzic, states that after the "war scenes" in Banjska, where four Serbs and one Albanian police officer were killed, everyone is at a loss, and given all that Pristina has done in recent months and years, new incidents and conflicts are not ruled out, as one act of violence can lead to another.
Kurti's message that "nothing can be the same" for the Serbs in Kosovo after Banjska sounds ominous, especially considering that just a few days before that, following the failed round of dialogue in Brussels, he stated that they would "suffer and pay." Immediately afterward, there were arrests and bombings of houses belonging to representatives of the Serb community.
On the other hand, Belgrade points out that the Serbs in Kosovo have been suffering from Kurti's terror for years, and they have been warning that the situation could escalate, emphasizing the urgent need for KFOR to take full security control over the north to prevent further violence.
Coordinator of the National Convention on the European Union for Chapter 35, Dragisa Mijacic, tells Kosovo Online that the events in the village of Banjska on Sunday are truly tragic and unfortunate. He notes that today is a day of mourning in Serb communities in Kosovo as well as in Pristina.
"Everyone mourns their own dead. I also personally feel discouraged that such an incident has occurred, which has set us back many years. Now, the crucial question is how to stabilize the north, and how to achieve peace, as we know there were many challenges to achieving peace and creating security in the north even before this event. With this incident, it will be even more difficult," he stated.
He believes that now the crucial role, above all, belongs to international actors to stop any form of violence in the north.
However, Mijacic points out that Belgrade and Pristina have a crucial role in calming passions and addressing this event openly to prevent similar incidents in the future.
Commenting on Kosovo Prime Minister Albin Kurti's statement that "nothing will be the same" after these events, Mijacic says that, unfortunately, he is correct.
"After this incident, indeed, nothing is the same anymore. We may not like it when we hear it from Kurti, but after this incident, after the killing of a Kosovo policeman, and after all these tragic deaths of young Serbs, nothing is the same, and the question arises of how to proceed. There is a possibility that this will continue through police repression, various searches, different controls, and a larger number of Special Police Forces - if that happens, there will be a reaction again, unfortunately. Violence is not the solution; the solution here lies in diplomacy, in seeking a peaceful, political solution," Mijacic said.
As he adds, history teaches us that peace cannot be achieved through the use of security and paramilitary formations but only through negotiations at the table.
"Hence, diplomacy is crucial, along with the desire and will to create peace in this region," Mijacic says.
He states that the international community will react after these events, and their reaction will primarily focus on pressure towards Belgrade.
"Somewhere, Belgrade is also responsible for such events, and this can be partially seen through the communiqués issued by international envoys, representatives of diplomatic presidencies, and Western political officials," he notes.
Highlighting Belgrade's challenging position, Mijacic also addresses the repeated request by Serbian President Aleksandar Vucic to representatives of the Quint countries to have KFOR take full security control in the north, a demand that has existed for many years.
"After this incident, I'm not sure if that request will be adopted, but solutions must be sought to calm the situation on the ground. From the moment Serbian police officers left the institutions, the Serbs could no longer resolve any issues through violent actions. Only peaceful means, peaceful resistance, democratic tools, and diplomacy can be used to seek favorable solutions. The use of police, paramilitary, or any other formations will not benefit anyone, especially not the Serbs in northern Kosovo," Mijacic concludes.
In the circumstances that have arisen following the tragic events in Banjska, a continuation of the same policy of Kosovo Prime Minister Albin Kurti, which led to this incident, can be expected, as well as the continuation of repression by Pristina, according to former diplomat Zoran Milivojevic, adding that he is not convinced that significant moves leading to the calming of the situation can be expected from the international community.
"What we have been warning about for the past six months has unfortunately happened this time with casualties. This is a direct consequence of the implementation of a policy and repression by Pristina that obviously could no longer be tolerated. Considering the reactions of Western centers of power, it is clear that Kurti understands what is happening, and all assessments of this event are in his favor. In such circumstances, we can only expect a continuation of such a policy, repression, and complete uncertainty regarding the position of the Serbs, not to mention dialogue or any other political solution to this problem," Milivojevic said.
He points out that for now, the only thing heard is condemnation of the Serbian side, and no one mentions Serbian victims.
One of the arguments that repression will continue, according to Milivojevic, is that Pristina has declared four municipalities in northern Kosovo a "zone of anti-terrorist operations."
"That is already a legal and security framework for the continuation of repression, and let's not forget about the long guns and all those structures, there is no reaction from KFOR or international actors, so under these circumstances, only the continuation of repression and an increase in the level of escalation we have seen so far can be expected," he notes.
According to him, there is now a complete absence of trust, and it is questionable whether there is anything to talk about, given that this is a tailwind for Kurti and an alibi for his pursued policy. There is no way he will change his stance on the Community of Serb-majority Municipalities and engage in a dialogue that could potentially lead to a return to negotiations.
"When it comes to the Serbian side, there is no alternative to dialogue; it is the rational and realistic basis, everything else is conflict. Serbia will not bear responsibility for future moves, it is important that, once again, it did not participate and is not responsible. Now, everything is in the hands of Western centers, in Washington and most in Brussels," the diplomat says.
As he explains, it is clear what can be expected from the statement of Germany's special envoy, Manuel Sarrazin, who, in a conversation with Kurti in Pristina after the incident in Banjska, unequivocally stated that Berlin supported the Pristina side.
Milivojevic points out that the current situation has put Serbia in a different position, namely that there is no longer any talk about status issues.
"That story is over, and any attempt to build a position on that is baseless," he says.
He also believes that this must come to the agenda of those responsible, namely the UN Security Council, KFOR, international actors who absolutely have control over the situation in Kosovo, and everything that happens in the coming period will depend on them.
He points out that we still do not have full information about what happened in Banjska.
"We only have information from one side, including their interpretation of events. There is no correction of that. The impression is that the West supports such an approach, but that is not the whole truth in this story. It is very important to see who is behind this, what it was intended for, and what the goal is because it is obvious that Belgrade was excluded from this in every sense. There is one very important coincidence - this happened at a time when Pristina was in a defensive position, in serious trouble, after failed talks in Brussels, and especially after the verification of principles in the UN General Assembly. After that, Banjska happened. There is an inevitable impression that there is some correlation. That coincidence and correlation are obvious because no one is crazy in this country to 'shoot themselves in the foot.' I am not sure that we will find out the truth because someone does not want the truth to come out," he said.
Commenting on Albin Kurti's statement that nothing will be the same after these events, Milivojevic says that he aims to completely conquer northern Kosovo, to change the factual situation.
"He wanted to say that he was right when he talked about criminals, that he has arguments for the policy he is pursuing, and two things - that he will not give up his policy of completely conquering the north and that he has no intention of forgiving anything to the Serbs. This is a terrible and dangerous message, and others should think about that message because I am not sure that the Serbs will easily leave their ancestral homes, nor will Serbia give up a part of its territory," Milivojevic warns.