Cadez in New York: A new economic offensive towards traditionally friendly countries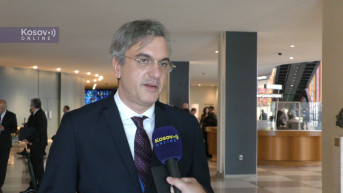 Source: Kosovo Online
The delegation of Serbia, led by President Aleksandar Vucic at the session of the UN General Assembly in New York, this year also includes the President of the Serbian Chamber of Commerce, Marko Cadez, who says for Kosovo Online that in this way Serbia is embarking on a new economic offensive towards traditionally friendly countries, with which it can have much better economic relations.
"This is a new way of economic diplomacy, because we want, together with the Government of Serbia, to try to develop good economic relations with the countries with which we traditionally have extremely good political relations. We do not have significant economic cooperation with many countries, but we could have it," Cadez said, who today attended the meetings of Minister Ivica Dacic with colleagues from several countries.
As he says, they are well prepared for the meetings, and for each of the countries it has been determined what the potential for cooperation is, and what they import the most, in order to focus on that area.
The next step is the visits of Serbian companies and businessmen to those countries, as well as their visits to Serbia, to discuss potential jobs.
"From agriculture, innovations in agriculture, mechanization to services and various industries, such as IT, electronics. There are many areas on which we can focus, in which countries have needs, and they satisfy them at higher prices, and perhaps of a lower quality than what our companies could provide them," Cadez explains.
In previous talks, he noted that Serbia had a phenomenal image in numerous countries.
"It is a great thing that the President, the Government of Serbia, and the Ministry of Foreign Affairs recognized that the Serbian economy can contribute to political relations, that we can build even better cooperation on that basis and create concrete projects," Cadez said.
He added that he talked to all countries about the "Open Balkan", about the initiative to create a regional economy, which was successful in some segments.
"Countries from the outside do not see only a city or a country, but a region as a potential partner, and Serbia is the biggest market there, leading the way because it is economically strong and has its own political role in those countries. It is up to us to work; we have a lot of projects to offer and this is the right way," Cadez said.