Gerxhaliu: The blockade of goods harms citizens in both Kosovo and Serbia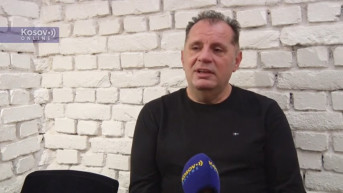 Source: Kosovo Online
Economic expert Safet Gerxhaliu told Kosovo Online about the blockade of trucks with goods at the Jarinje, Merdare, and Brnjak crossings that the current situation was not in favor of either side, but that in the end, the citizens would be the biggest losers.
Gerxhaliu points out that the biggest problem in the relationship between Kosovo and Serbia is that everything is politicized and that at that level of politicization, the economy, economic cooperation, and citizens suffer the most.
"In that context, I have to say that dialogue has no alternative, and in that direction, we must find ways to solve problems, not to gain time, and problems follow us constantly. Such blockades do not benefit anyone, but the biggest problem is that the citizens in Kosovo and Serbia will pay for it," Gerxhaliu said.
Gerxhaliu believes that the barriers must be removed as soon as possible because if we continue like this, we will lose our common future.
"I am surprised by some experts, who deal with the economy and who say that such blockades have no effect on the economy. I think it is a big mistake and it does not favor normalization either, because any blockade affects politically, economically, psychologically and worsens the status of the Western Balkans, and the relations between Kosovo and Serbia," Gerxhaliu explains.
Gerxhaliu points out that such an image has been created in Kosovo, that only Plasma and chocolates are imported from Serbia, and that no one wants to look at the truth and essence.
"Somewhere around 70 percent are raw materials, intermediate goods, and semi-finished products that affect the finalization of products produced in Kosovo, therefore, someone else will say that these goods can be replaced. The truth is that we have to speak the language of businessmen and economics, and not only the language of politics. When we talk only about transport, the fact that you can take it in Serbia and pay 500 euros for transport, the same goods from Europe cost 4,000 to 5,000 euros, isn't that a sufficient argument. On the other hand, few people in Kosovo know that we have about 60 million worth of goods that were bought in Serbia, and these goods consist of wheat and materials for harvesting, we have over three and a half million euros in lids that are used for cans, various drinks that are produced in Kosovo. Therefore, does anyone know this and can they calculate what the damage is due to such blockades?" Gerxhaliu asked.
Gerxhaliu expects that reason will prevail, and that the barriers will soon be removed, because, as he said, the economy must strengthen the bridge of cooperation, and not build barriers.