Zeka: The Government should be more constructive in normalizing economic relations with Serbia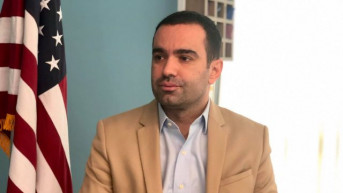 Source: Ekonomia Online
The President of the American Chamber of Commerce in Kosovo, Arian Zeka, said that the Kosovo Government should be more constructive regarding the normalization of economic relations with Serbia, because, as he stated, the citizens suffered the consequences, Teve1 reported.
He stated that he was familiar with the concerns of certain US companies whose operations were affected by the restrictive measures introduced by the Government of Kosovo for Serbian goods.
He reminded that a week ago the Chamber had addressed a letter to Albin Kurti, but he also said that they had not received any response.
"Our statement reflects the concern of certain US companies whose business was affected by this decision of the Government. I think that the Prime Minister and the Government have already publicly given the best answer, showing that the measures will still remain in force," Zeka added.
He also commented on EU sanctions against Kosovo.
"The Prime Minister confirmed that Kosovo was still subject to some punitive measures introduced by the European Union. We are losing, I would say, hundreds of millions of euros in aid, it could be 500 million euros or more in the coming months from various preliminary support instruments. Of course, that money is very important for a fragile economy like Kosovo's," Zeka told Teve1.