The Prosecution in Pristina released the person arrested on the Interpol warrant for multiple murders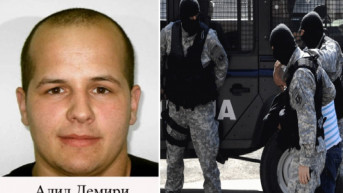 Source: Reporteri
Alil Demiri, who was arrested yesterday by the Kosovo Police following an international warrant, has been released, Reporteri learned.
His release was confirmed by lawyer Besnik Berisha.
"After presenting the evidence of the defense and the clarifying arguments presented at the hearing where the Prosecution's request for the determination of the measure of custody was sent, the prosecutor who represented the proposal gave up the request," he said.
Berisha said that Demiri's detention and arrest had been carried out illegally and had represented a violation of his legal and constitutional rights.
"Alil Demiri was arrested and detained illegally, based on an Interpol warrant for a case that was already handled by our court. The Kosovo court has already decided in both instances and rejected the Government's request for his extradition. He cannot be extradited to North Macedonia and I am convinced that he will return to family and friends tomorrow," Berisha said.
Demiri, who was arrested in Kosovo yesterday on a warrant issued by the Ministry of Internal Affairs of North Macedonia, was initially sentenced to life imprisonment as the perpetrator of the murder of four boys and a fisherman, which happened on April 12, 2012, at Smilkovci Lake, near Skopje.