Jaka: Strengthening economic and trade cooperation between Serbia and Albania the right path to EU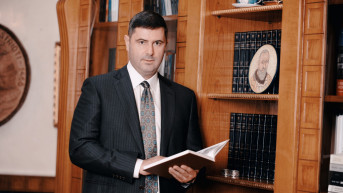 Source: Privatna arhiva
Albania and Serbia have entered a constructive phase and understand rationally that strengthening economic and trade cooperation is the most correct step, with mutual benefits, on the path to European integration, Nikolin Jaka, the President of the Chamber of Commerce and Industry in Tirana, says for Kosovo Online.
"Regarding the level of trade exchange with Serbia, considering the implementation of the Open Balkan initiative, in the last two to three years, trade exchange has maintained a positive trend. We can rely on statistics from the Ministry of Agriculture and Rural Development of Albania. In 2022, through initiatives and reduction of taxes and administrative barriers, Albania achieved a 25% increase in agricultural trade value with the Open Balkan countries, Serbia, and North Macedonia. The export of agricultural products from Albania to Serbia increased by 58.2% in value and 13.6% in quantity," Jaka said.
According to data from the Albanian Institute of Statistics (INSTAT), in 2022, Albanian exports to Serbia reached a value of 13.5 billion lek (about 125 million euros), while imports were around 33 billion lek.
For the period January–May 2023, according to the General Customs Directorate, the value of exports from Serbia reached 10 billion lek, while exports reached 5.2 billion lek.
Regarding the Open Balkan initiative, Nikolin Jaka adds that it has always been a part of the Berlin Process, emphasizing that during that period, there were concrete actions within the initiative to mobilize private capital for investment by Albanian businesses. There were also concrete actions taken by the three governments to facilitate procedures and controls at border crossings to support trade and mutual investments.
"As part of the trade liberalization process, concrete steps have been taken to improve it, especially in terms of customs barriers. According to the agreement with Serbia and North Macedonia, as part of the trade liberalization process, state agencies, particularly the Food Control Agency of the respective countries, conduct all inspections in our factories, and double phytosanitary certificates are not required. Further facilitations have been implemented and will continue if companies in these countries adhere to standards and technical criteria. Strengthening this cooperation creates an even more positive atmosphere and, from the perspective of EU integration, leads to the concretization of several measures such as the harmonization of laboratory procedures to enable reciprocal recognition of quality certificates for all types of products, 24/7 functioning at border crossings and customs, and continued procedural facilitation. Businesses in our two countries are waiting to see the establishment of a 'One Stop Shop' at all border crossings and in all countries of the region, as well as the unification of procedures for issuing work permits among the countries in this region," Jaka evaluated.
According to Jaka, the Chamber of Commerce and Industry of Tirana positively evaluates the level of economic and trade cooperation between the two countries, as well as any other initiative that serves the Regional Economic Zone of the Western Balkans. He believes that only within this economic zone are chances created for potential investors in the region.
"Engagement in a regional economic zone encompasses all Western Balkan countries, sending a strong message to investors that the Western Balkans is a market of 20 million consumers with great untapped investment potential. This will attract more foreign direct investments and lead to economic growth and job creation. For the EU, such a zone will also open new opportunities for EU companies and the Western Balkans, creating a value chain in the region. This will ensure integration within the region primarily and, at the same time, bring the region closer to the EU," Jaka concluded.