Zabrcanec: Serbian Cultural Center in Paris to become the hub of the "Open Balkan"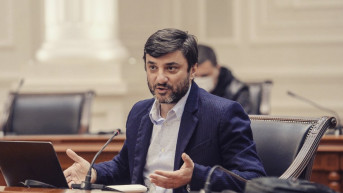 Source: Marjan Zabrčanec
Marjan Zabrcanec, the National Coordinator for the "Open Balkan" initiative in North Macedonia, assesses that this initiative has enabled the transportation of agricultural products, attracted new tourists, achieved a high rating, and provided global promotion of domestic wine products.
"Through the Open Balkan, North Macedonia and the region are presented as a top wine, gastronomic, and tourist region, and through the networking of wineries, we seriously promote domestic wine on the global market," Zabrcanec said during a panel discussion hosted by the Center for Social Research "Analytica," which focused on the challenges and opportunities of the "Open Balkan."
He emphasized that the Serbian Cultural Center in Paris will become the hub of the "Open Balkan."
"This means a new opportunity for promoting Macedonian culture and fostering strong connections between the Macedonian, Serbian, and Albanian people," Zabrcanec said.
Furthermore, he added that at the upcoming market summit in Belgrade, the free labor market would be activated by issuing personal identification numbers without additional procedures or residency requirements.
"Soon, we will activate a joint e-payment system to avoid congestion. We are preparing an initiative for youth camps and schools that will have an impact on education as well as tourism during the off-peak season. With the assistance of chambers, a new project is planned to provide commercial discounts at gas stations, museums, and events," Zabrcanec stated.