Andjelkovic: KFOR protects Albanians and the Kosovo Police, EULEX does not exist in terms of security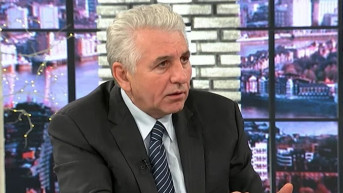 Source: Pink
Former President of the Executive Council for Kosovo and Metohija, Zoran Andjelkovic, says that EULEX does not exist in terms of security in Kosovo and that KFOR is protecting Albanians and the Kosovo Police, Pink TV reports.
Andjelkovic expressed condolences to the families of the killed Serbs in Banjska.
"EULEX, when negotiations were transferred to Brussels, was given two mandates, for justice and security. Instead of dealing with security, they later transferred responsibility to the so-called Kosovo Police," Andjelkovic said, adding that KFOR was protecting Albanians and the Kosovo Police, not the security and the Serbian people.
Andjelkovic stated that Kosovo Prime Minister Albin Kurti did not hide his desire for an ethnically pure Kosovo. He pointed out that the situation in Kosovo had been escalating and mentioned provocations in previous months, which, he claimed, had not been accidental.
Andjelkovic recalled the incident in Strpce when Serbian young men were injured.
"However, the problem is that the man who fired, a member of the so-called Kosovo army, was released on his own recognizance after only a few days in detention. Let's also remember the grenade attack in Ranilug on the homes of three representatives of the Serbian community in the town," Andjelkovic said.
He also spoke about the harassment of children near Zubin Potok while riding quads.
"We also have numerous arrests and detentions of people in custody without any legal processes. Not to mention the irregular elections in the north, where they enforce order with long guns," Andjelkovic said.