Cupi: Vucic will call for respect of the rights of the Serbs in Kosovo at the UN General Assembly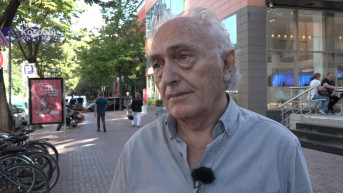 Source: Kosovo Online
The well-known Albanian journalist and analyst Frrok Cupi expects that in today's speech at the UN Security Council session, Serbian President Aleksandar Vucic will present new details regarding the dialogue with Pristina and the current situation in Kosovo, as well as that he will demand that the rights of the Serbs in Kosovo be respected more, which he sees as a step forward.
Cupi hopes that the coming months will bring some positive developments when it comes to events in Kosovo and in the region in general.
He said that it was good for Albania, but also for the region, that Tirana was the chairman of the UN Security Council during September.
"I am sure that the countries of the Balkans will feel good about this cooperation. It will be talked about the Balkans, and President Vucic will speak, I don't know for sure what he will say, but there will certainly be new things about the relations between the Albanians and the Serbs in Kosovo, he will certainly ask for more rights, that is, that the rights of the Serbs be more respected, and that is a step forward. We expect that the coming months will bring new things to our region," Cupi told Kosovo Online.