Levadi: Greece is not changing its position on Kosovo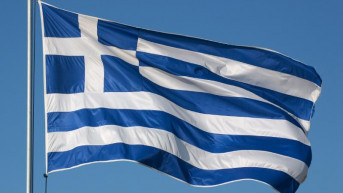 Source: Facebook
The Greek ambassador to Serbia, Maria Levadi, said today that the position of the Greek leadership had not changed and that Athens was not changing its position on Kosovo and wanted the entire Balkans in the European Union.
Levadi said this at a meeting with the president of the parliamentary group of friendship with Greece, Veroljub Arsic, and members of this group in the Parliament of Serbia.
On that occasion, Arsic pointed out that the relations between the two countries were traditionally close and friendly, that they were constantly progressing and emphasized that this parliamentary group of friendship was one of the most numerous in the Serbian Parliament, which further spoke of the connection between the two nations, the Serbian Parliament announced.
And Ambassador Levadi pointed out that the relations between the two countries were excellent and friendly and that the two nations were connected by a similar mentality, common history, and spiritual closeness.
Excellent cooperation in the field of tourism and culture was pointed out and it was assessed that there was room for improvement in economic cooperation between the two countries.
The MPs informed Ambassador Levadi about the situation and problems faced by the Serbs in Kosovo and pointed out that Serbia was committed to peace and ready for dialogue and compromise.