Petkovic: Slobodanka Krstic, the mother of two sons who were kidnapped and killed by the KLA, has passed away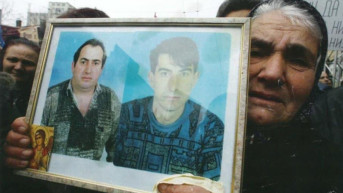 Source: Facebook/Petar Petković
The Director of the Office for Kosovo and Metohija, Petar Petkovic, announced today that Slobodanka Krstic, whose two sons had been kidnapped and killed by the KLA on June 24, 1988, had passed away, and said that Serbia would not give up the search for their bodies, as well as the search for other missing and kidnapped Serbs.
"Slobodanka Krstic left us, the mother whose sons Miodrag and Milovan were kidnapped and then brutally killed by the terrorist KLA on June 24, 1998," Petkovic said on Facebook.
He added that on that fateful day, the brothers had left Belgrade for Recani, near Suva Reka, where their home is.
"But they never got back home to the mother, father, children, and wives. They were kidnapped and brutally liquidated. Mother Slobodanka devoted her life to the search for her sons, and she died without knowing where their bones were so that she could at least bury them and mourn them. She was looking for them for a quarter of a century and now she has joined her falcons in the kingdom of heaven. Today we saw her off to her eternal rest," Petkovic said.
Petkovic emphasized that Serbia would not give up the search for the bodies of Miodrag and Milovan, but also the search for the remaining missing and kidnapped Serbs, so that the families could find peace.