Civil society: The conditions of detention in which Pantic is being held represent a serious violation of his human rights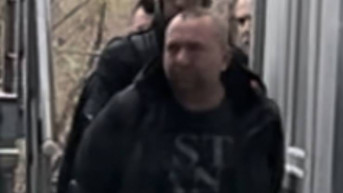 Source: Kosovo Online
Representatives of 11 civil society organizations made a statement in which they stated that they "express serious concern about the situation in which former Kosovo police officer Dejan Pantic is".
They called on "international representatives to get involved in the case in order to respect the human rights of the arrested Pantic".
"As organizations that deal with the rule of law and human rights, on this occasion we express our protest over such treatment of Mr. Pantic, who was kept in custody outside the detention center in premises that certainly do not meet the standards of detention either according to Kosovo regulations or international conventions. The conditions of his detention, as well as the prevention of contact with family members and defenders, represent a serious violation of his human rights and require the urgent involvement of the competent institutions in Kosovo, as well as the involvement of international missions and organizations that deal with human rights," the statement reads.
Representatives of civil society call on all relevant institutions and international missions and organizations to get involved in order to respect Pantic's rights, and above all the right to contact with lawyers and family members.
Also, they add, we expect them to engage, in accordance with their mandate, and visit Pantic in order to make sure of the state of his health and the conditions in which he is kept.