The Kosovo Police have banned a walk of hikers and recreationists in Strpce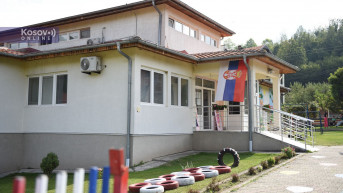 Source: Kosovo Online
Today's planned walk by hikers and recreationists from North Mitrovica, Zvecan, and Strpce, dedicated to the Hiking Day, was banned by the Kosovo Police in Strpce, TV Most reported.
One of the participants of the walk, Nikola Kabasic, told TV Most that last night, around midnight, he had received a call from the police station in Strpcr and that he had been told that the walk for hikers, recreationists and entire families was prohibited.
"I told them that it was not a rally, but a recreational event, but they replied that regardless of everything, they had received an order from Urosevac that walking is not allowed and that we do not have approval for the rally," Kabasic said and added that because of this action was postponed.
He points out that he is unpleasantly surprised.
"I cannot find the words to express my condemnation of this kind of activity by the Kosovo Police, because it is obvious that a society is being built that is policed, that is based on a fascist manner that the Serbs are not allowed any kind of social activity, not even recreational walks," Kabasic said.
He adds that there are a large number of Albanian hikers on the Sar mountains during the weekend.
"Every day we witness that on the Sar mountains, which is big and has a place for everyone, during the weekend, hundreds and hundreds of Albanian hikers, walkers, and recreationists come from Prizren, Djakovica, and Pec, that they are there, that there is shooting, there are no reports, there is no approval of such walks, and it passes without any consequences. This is purely a political decision not to allow Serbs any activity, any walk, any feeling that they are free to move wherever they want," Kabasic said.
The President of the Mountaineering Club "Zmaj" Dragoljub Drazevic says that he came to hike to the Bivoli peak in Sar Mountains, on the day called "One step closer to health".
"I came to hike, here are not only Serbs, here are normal, healthy people, families. We started from Mitrovica to walk and enjoy the mountain that is mine, yours, and ours. It is very difficult when you are forbidden to walk where you love, where you should gain health, and friends. That would be the best, but unfortunately, it is not like that. If only someone could explain to me why, I would retreat, understand, and hiking in Vucitrn. It's all a question of first and last name," Drazevic said.