Lucic: Telekom will be a leader in Kosovo as well, the fight for survival ended with victory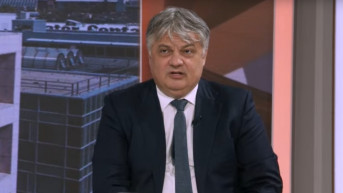 Source: Print Screen/YouTube - Happy TV
Pristina doesn't announce a tender for a third mobile operator because they know that due to our quality, we would surely win, but I am confident that we will triumph in the second half as well, Vladimir Lucic, General Director of Telekom, said for RTS.
Lucic points out that the fight for the survival of Telekom Serbia in Kosovo has ended in victory and adds that the next step is the battle for the expansion of the Serbian company throughout the entire territory of Kosovo, where it will become a leader just like in the entire region.
Pristina authorities accepted the appeal of Telekom Serbia against the decision of the local registry agency to ban the subsidiary company "MTS d.o.o" in Kosovo.
The initial decision was made on August 4th under a bizarre explanation that one member of the MTS management had used a passport stating "Kosovska Mitrovica, Republic of Serbia" as the place of birth.
Telekom reacted urgently, filed an appeal as a legal remedy, and initiated a major diplomatic initiative. Vladimir Lucic personally went to Pristina for talks with representatives of the most influential embassies.
"The result of all this is that the second-instance commission adopted a decision stating that the Brussels Agreement must be respected, under which our MTS exists in Kosovo and Metohija. The most challenging part of it has been successfully resolved. The company continues to operate, and 30,000 Serbian households using our services will not be left without internet and domestic TV channels," Lucic said.
The fight for survival has ended with Telekom's triumph, and Kurti's administration will now focus on challenging the acquisitions of small companies and continue not to announce a tender for a third mobile phone operator, preventing the Serbian company from expanding.
"We have launched a strong initiative for Pristina to fulfill another obligation from the Brussels Agreement and finally announce a tender for a third mobile operator, which they have not done for ten years. They do not announce a tender because they know that we would surely win with our quality. Getting that license would allow us to operate freely throughout the entire territory of Kosovo and Metohija, as well as improve the quality of services in Serbian communities," Lucic explained.
As he added, when the issue of acquiring small operators is resolved, which Kurti's administration is also trying to challenge illegally, that will provide a basis for the next step.
"I am confident that we will also win in the second half, and the issue of our expansion throughout Kosovo and Metohija will be resolved. Telekom Serbia will be a leader in Kosovo, just as it is in the entire region," Vladimir Lucic concluded.
Lucic visited Pristina earlier this week and held talks with representatives of major embassies. Just a few days later, the relevant ministry within Kurti's administration accepted Telekom's appeal.
"We have received exceptional understanding in the international community. We have been in contact with foreign representatives from the start and have received positive signals all along. However, in the end, I personally went to Pristina to present the truth and explain Telekom's argumentation in direct discussions. Obviously, their pressure played an important role in accepting our appeal, and I want to say that we encountered a particularly correct attitude and great understanding at the US Embassy, for which I especially thank them," Lucic said for RTS.
Lucic emphasized that Telekom would try to leverage this understanding from foreign parties for the next step, obtaining a license and expanding throughout Kosovo.