Economists: Due to former KLA leaders' trial, foreign investors are leaving Kosovo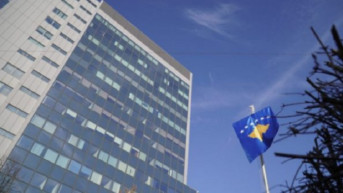 Source: Reporteri
According to economists, the trials of former KLA leaders, as well as the dialogue process with Serbia, greatly damaged Kosovo's reputation and also affected the economy, Koha reports.
The former director of the Kosovo Chamber of Commerce, Safet Gerxhaliu, said in a statement for Ekonomia Online that the image created by the Special Court and the dialogue had caused investors to leave Kosovo.
"A country where every day you talk about the dialogue with Serbia and the crisis of the dialogue or the non-implementation of agreed agreements, and on the other side we have the Special Court, that is damage that generations will pay for, because every day more and more investors are leaving," Gerxhaliu said.
Also, economist Jakup Bellaqa believes that the process in The Hague will create a negative image of Kosovo and that this process will affect the economy.
"If the leaders of the KLA are convicted, of course, a negative image of Kosovo will be created, and this will especially affect the economic aspect of foreign investors losing confidence in investing in Kosovo. Even those investors who are in Kosovo can create a kind of mistrust, a kind of uncertainty in the business climate," Bellaqa said.
He called on the institutions to create a positive image for foreign investors.
"Therefore, as a new country with an economy that is not yet developed, we must create a positive image and opinion among foreign investors in order to create trust and a business climate," Bellaqa said.