Rafuna: Kosovo is second to last in foreign investments in the Western Balkans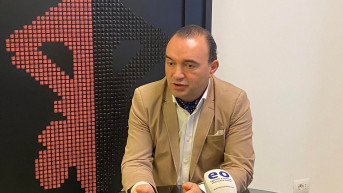 Source: Ekonomia Online
Lulzim Rafuna, the Director of the Kosovo Chamber of Commerce, announced that Kosovo was ranked second to last in terms of foreign investments in the Western Balkans, as reported by Reporteri.
He emphasized that the political crises happening in Kosovo directly affected investments.
"We must be very cautious in our actions and public statements because foreign investors closely scrutinize all of it since it involves private money and investors seek a safe environment," Rafuna said.
He added that there was a need to work on more favorable fiscal policies and remove administrative and non-administrative barriers to create a more favorable environment.
According to him, the region is progressing rapidly and making changes in this regard.
"They are far ahead of Kosovo. They are very aggressive in attracting foreign investors. We even have information that they are pressuring our companies in Kosovo to go and invest in their countries," Rafuna added.
As he says, when you look at the numbers, it becomes evident that Kosovo ranks second to last in terms of investments in the Western Balkans.