Lawyer Miljkovic: There is not even a reasonable doubt that Kostic committed the crime he is accused of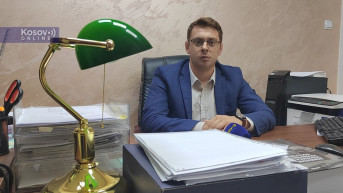 Source: Kosovo Online
The lawyer of Zoran Kostic, one of the three Serbs arrested today in Kosovo, Predrag Miljkovic, told Kosovo Online that there was not even a reasonable doubt that Kostic committed any crime, since he had never been a member of the military or police forces, nor any forces during the war.
Miljkovic stated that Kostic, a farmer, had been arrested today in Priluzje, in front of his family home where he lived with his wife, and that the arrest had been made by the police from Pristina and the War Crimes Directorate.
As he stated, Kostic had been questioned today at the police station in Pristina, and he was charged with war crimes against the civilian population allegedly committed in the vicinity of Vucitrn during 1999.
"He gave a statement today, in my presence, and denied the commission of any kind of criminal acts. Zoran Kostic has never changed his place of residence, he has lived in Priluzje all his life, and if the police had called him, he would certainly have responded to that call," Miljkovic said.
According to his words, the Prosecution has 48 hours, starting today, from 1:20 p.m., when he was detained, to ask the court for a session to determine possible detention.
"According to some information that I have, which is not yet official, the detention session will possibly take place tomorrow in the afternoon. We will point out to the court that Zoran Kostic has nothing to do with these accusations and that he was never a member of the police, military, or any forces," Miljkovic said.