A Serb arrested in Leposavic, former member of Kosovo Police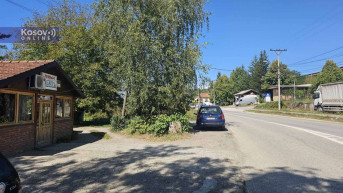 Source: Kosovo Online
A Serbian man from Leposavic, G.S. (1984), a former member of the Kosovo Police, was arrested today in the town, in the presence of his mother, according to eyewitnesses.
He was sitting in his tavern, not far from the railway station, where, according to eyewitnesses, he stopped for a coffee when a police car arrived to pick him up.
The arrested man's mother, who was nearby, was also checked by the police, and during this, she was informed that her son had been taken in for questioning and would be released shortly.
There is currently no information available regarding the police station where the arrested man is being held.
The tavern where the arrest took place is located at the entrance to Leposavic, next to the main road coming from Raska.