McDowell: America cares about the region, that is why we support initiatives like "Open Balkan"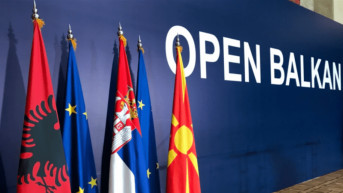 Source: Ljajmi.net
Malcolm McDowell, the Director of the Office for Central and Southern Europe at the State Department, stated that there were numerous challenges in the Western Balkans region, including tensions and the normalization of relations between Serbia and Kosovo, Voice of America reports.
Speaking at the conference "Western Balkans: Transatlantic and Regional Cooperation - Building Strong Alliances" held in Washington, organized by the Transatlantic Leadership Network and the Atlantic Council, and attended by US officials and all ministers from the region except Kosovo, McDowell emphasized that America cared about the countries of the Western Balkans and supported various regional initiatives such as "Open Balkan."
"There are many challenges, such as reducing tensions and normalizing relations between Serbia and Kosovo. What are we, as the international community and the region, willing to do to counter those who seek to ignite violence and tensions in Bosnia and Herzegovina, questioning its sovereignty, territorial integrity, and multi-ethnicity? This is not something that the US can solve alone; it is about how we can help bring the countries of the region closer to each other and, consequently, closer to the European Union. This is our strategic interest. That is why we have supported various regional initiatives such as 'Open Balkan'," McDowell said.
Assistant Secretary for Energy Resources, Geoffrey Pyatt, highlighted that he had lived in the neighborhood as the US ambassador to Greece and was familiar with the situation, knowing the challenges and opportunities that the Western Balkans had. As he added, the United States is committed to further partnership with the Balkans in terms of energy security, especially in diversifying away from Russian fossil fuels and transitioning to decarbonization.
David De Falco, Deputy Assistant Secretary for Trade at the US Department of Commerce, stated that American companies recognized the interconnectedness of the Western Balkans and Southeast Europe and saw great potential.
"The private sector helps us understand the options, especially the expectations of the younger generations, just like with you. We must listen to civil society," De Falco noted.
As he further added, the possibility of connecting the region lies in business.
"We had an event in Belgrade where all six Western Balkan countries, along with companies, were represented. Businesses want to be in the region. More and more businesses want to come to the region. I brought 27 companies with me, and the sectors they were looking for are the most advanced. There are opportunities when we talk about supply chains, added value, jobs, and progress. There are plenty of opportunities," the US official said.