Milatovic: The Open Balkan can be a "flywheel" for the entire Balkans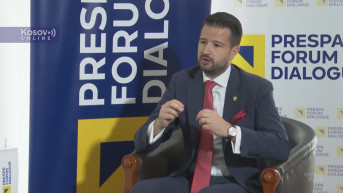 Source: Kosovo Online
The President of Montenegro, Jakov Milatovic, said that he was a strong supporter of regional economic integration and that he thought that the Open Balkan initiative was a good thing for Montenegro and the Western Balkans and that it could be a "flywheel" for the entire region.
Milatovic said at the "Prespa Forum" in Struga that the countries in the Western Balkans were economically oriented towards each other and that any economic integration of the region was a good step forward.
"We often forget that European integration is the other side of the coin in relation to regional integration, that is, that regional economic integration is the foundation of European integration. And the story of the EU was created as a story about the regional economic integration of France, Germany, Italy, and the Benelux countries. I think that that should never be forgotten in the Western Balkans. In this sense, CEFTA and the Berlin Process, and all other regional economic integrations have done a lot. And this one, the Open Balkan, which somehow arose organically from the Western Balkans, if we put it in the focus of our European path can also be a good "flywheel"," Milatovic pointed out.
He pointed out that this was an issue that would be decided by the new government and the new composition of the Parliament of Montenegro.
"But if we, as a society, put the 'Open Balkan' in the function of our European integration, I think it is a good thing for Montenegro and the Western Balkans," the President of Montenegro said.