Ambassador Djuric exclusively for Kosovo Online: More than just a Christmas in tears for the Serbian community in Kosovo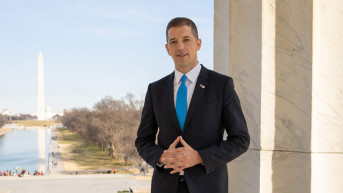 Source: The Washington Diplomat
What has this Serbian Orthodox Christmas in Kosovo* revealed so far about the politics of Kosovo* and the legitimacy of our concerns for the position of our people there:
- Two Serb boys from Strpce enclave (aged 11 and 21) were shot in an apparent ethnically/racially motivated hate crime committed on Serbian Christmas Eve by an active and awarded member of the "Kosovo Security Force" (a highly militarized force, transformed unilaterally into an army against international law, existing agreements, and against the public advice of US, NATO, etc.), who has since been detained by the "Kosovo Police";
- Adding insult to injury, Kurti government officials – although fully aware of the circumstances of the attack and the ethnicity of victims – have tried to "control political damage" (or worse, were so blinded by chauvinism) by falling short of even properly condemning the attacks through not acknowledging the ethnicity of the victims, which was the clear motive for the attacks. Instead, they cynically labeled the child victims "two Kosovar citizens"(Kurti), "Christian Slavic Kosovars"(Kusari-Lila), etc.
- Albin Kurti, and a number of senior Vetevendosje officials who take so much fake public pride - not in being "Kosovar" but in their Albanian passports, hoisting Albanian flags in Pristina in every possible place and occasion (not so sure most Albanians far and wide are equally proud of such compatriots; and, it's not that in our own ranks we don't - or historically didn't have many such individuals to be "proud" of) - have thus demonstrated either political cowardice or, yet again, unhelpful toxic cynicism towards innocent children and ill intentions, or both;
- In a separate ethnically/racially-motivated incident, another Kosovo Serb teenage boy was brutally beaten in the village of Klokot by no less than eight assailants while he was returning from Serbian Christmas liturgy;
- Kurti's government has engaged in actively trying to distort the picture about the nature of both of these attacks (and, as observed, misused its law enforcement and intelligence capabilities in the process);
- The Patriarch of the Serbian Orthodox Church (whose seat is in the Pec Monastery in Kosovo* and has been so since the 13th century) has for the first time in history been forcefully prevented from entering Kosovo*, visiting Christians on the eve of Christmas, and going to his home (by being literally turned away by Kurti officials from a crossing point opened some years ago with EU and US support to make travel easier). Subsequently, a few days later, and after an international outcry, the Christian leader and a man of peace, much revered beyond the Serbian church (himself along with Serbian Orthodox Christians denied of basic individual and religious freedoms), was said to be "granted permission" to go to his seat. However, not without the "Kosovo MFA" mentioning that this was done "at the request of a Kurti government minister" who has, in the best manner of Milosevic, been appointed by Kurti to "represent" the Serbs of Kosovo, instead of those who they voted for;
- Leaders of a number of neighboring countries have condemned these developments. The US envoy on the ground condemned the attacks, supported the right of the Serbian Patriarch to be in Kosovo*, and attended liturgy in a Serbian monastery yesterday. The EU condemned the attacks through envoys on the ground, and in Brussels (although in a somewhat subdued and ambiguous tone), but visibly absent was such a reaction from a certain High EU Official for Foreign Affairs and Security Policy, otherwise very quick to call out the endangered Kosovo Serbs. He did so without firm evidence in a recent, not even nearly horrible case - a stunt grenade thrown at EULEX police with no consequences to anyone, quite possibly as a false flag attack;
- Kurti's government is now driving Kosovo to the past using the fast lane in so many ways. Over the past year (and not at all without coincidence - exactly since February 2022) it has undertaken a series of reckless and escalatory moves:
a) Kurti has repeatedly publicly renounced the Brussels agreement - the basic agreement on normalization of relations which not just current stability but the future prospect for normalization of relations is based on. He has been so brazen to state, standing in front of the seat of a major European country's government, that he actually has never intended to comply with the legally binding creation of the Community of Serb-majority Municipalities. By openly torpedoing the Brussels agreement he has achieved the seemingly impossible - to at the same time destabilize the situation on the ground and shatter the peace process;
b) Kosovo government has engaged in actively dismantling the Brussels agreement by firing the Kosovo Serb regional police commander - head of a structure that has been providing basic security for over a decade;
c) Kosovo paramilitary structures – under the disguise of "border control" – in a dangerously provocative clear violation of Article 9 of the Brussels agreement, and the '99 Kumanovo Military - Technical Agreement that ended major hostilities, constructed seven new paramilitary bases in the Serb majority North of Kosovo*, manned almost exclusively by Kurti-loyal ethnic Albanians, creating both an acute and a chronic increase of tension;
d) prevented Serbs from taking part in a referendum on EU-required judicial reforms;
e) Prevented the Serbs from taking part in a general election, against the public request and outcry from the US, the OSCE, the UN, the Quint countries, etc;
f) prevented ethnic minorities from taking part in elections for minority councils, once again running directly against democratic principles, once again making Kurti's principle - "sovereignty" above democracy visible in plain sight;
g) in a series of extremely dangerous moves repeatedly exercised heavy-handedness by sending monoethnic special police units to Serb majority areas to violently enact various unilateral (and sometimes illegal) measures and policies;
At a crucial moment in European and world history, Kurti has for his own political account (or maybe not just his own - check what leaders of two major Kosovo Albanian opposition parties say about the origins of his agenda), destabilized a region so volatile, and one the recovery of which and full integration into the Euro-Atlantic community so much of Europe's future is vested in.
Running a government in a multi-ethnic society (still, although the majority of Serbs were expelled from Kosovo after the war and have never returned) while basing your policies on ethnic nationalism and 'Blood and soil' ideology, leads to precisely such outcomes. And much worse than these.
- Latest developments are merely a symptom. Kosovo is being driven further and further away from being a democracy, and Kurti himself is every day confirming he is the best disciple of the regime he (and I for that matter) stood against during the nineties.
- Something has to be done. This Christmas has reminded us once again - innocent human lives (sometimes even children's lives) are at stake. So is the future of the entire southeastern flank of Europe.
Kurti's dream of clinically exploiting the tragedy in Ukraine (a country which, by the way, supports the territorial integrity of Serbia including Kosovo and Metohija, the territorial integrity of which is unequivocally supported by Serbia) to push Serbia on the other side of the current European and global political and ethical dividing line will fail miserably. We all see through his scheme. Serbia will continue to seek peace and stand ready to protect its people if need be.
President Vucic (for whom and with whom I have been working in various capacities for many years) has both a unique ambition to change for the better the entire paradigm of the relationship between Serbs and Albanians (as the two most numerous nations in the region) and a record of accomplishment of being able and willing to deliver.
In order to be brought back to the table, Kurti's government has to be sanctioned for its erratic behavior by the international community and by individual governments. The time has come to do this decisively and without hesitation using all available political and economic tools. Kosovo* has to be brought back on track of implementing existing agreements, rebuilding confidence in the dialogue it has shattered and looking towards the future instead of the past.
The upcoming visit to the region by a high-level US delegation led by H.E. Counselor Derek Chollet is a more than welcome opportunity for a step precisely in that direction.
Written by: Marko Djuric, Ambassador of Serbia to the United States of America