Abdixhiku: We welcome the agreement, Kurti's populist drama is unnecessary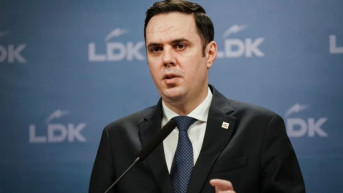 Source: Reporteri
The President of the Democratic League of Kosovo (LDK), Lumir Abdixhiku, welcomed the agreement on license plates, stating that the populist drama created by the main Kosovo institutions in recent days and weeks was completely unnecessary and harmful.
"The return and acceptance of the same agreement, after all the drama caused, showed the lack of seriousness of the current state leaders in the face of high state responsibility. Such behavior, in addition to harming Kosovo's relations with international institutions and friendly countries that Kosovo needs, has also blocked the country's main integration processes," Abdixhiku posted on Facebook.
The LDK leader called on Kosovo institutions to be transparent about the political dialogue process through reporting to the Assembly and MPs.
"The recent statements of Prime Minister Albin Kurti, apart from being contradictory, are also very vague, thus creating uncertainty regarding the direction of this vital process for Kosovo," said Abdixhiku.
Abdixhiku said that the only way to guarantee Kosovo's success was close and constant coordination with strategic partners, especially with the United States.
"For Kosovo and its Euro-Atlantic future, political stability and security are essential prerequisites, while responsible international cooperation guarantees the advancement of the national interests of the Republic of Kosovo," Abdixhiku noted.