Hoxhaj: By increasing the number of KFOR members, the north is moving towards a protectorate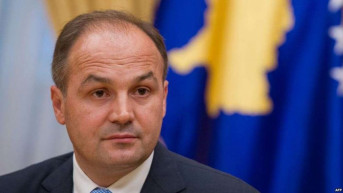 Source: Kosovo Online
The Deputy President of the Assembly Enver Hoxhaj (PDK) said that the actions undertaken by Prime Minister Albin Kurti harmed the long-term interests of Kosovo, as well as that the north of Kosovo, by increasing the number of KFOR members, was moving towards the establishment of a protectorate, Ekonomia Online reports.
Hoxhaj stated that the situation in the north was worrisome and that it was returning to the post-war situation.
He expressed concern because, as he said, the Government did not have a strategy and did not lead a wise policy regarding the north of Kosovo.
"The reality that will be created in the north will also depend a lot on how the elections will be organized. The dialogue has turned into an instrument that fulfills the interests of Serbia. We are deeply concerned about the lack of a wise policy on how to expand Kosovo's sovereignty to the north", Hoxhaj said.