KFOR: Our patrol heard shooting near Zubin Potok, we are checking what happened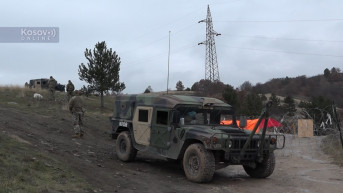 Source: Kosovo Online
The KFOR mission stated that their patrol near Zubina Potok heard gunfire, Koha reports.
According to these allegations, KFOR replied to Koha that there were no injuries and no material damage.
"At this moment, we can confirm that a few hours ago the KFOR patrol, while on duty in the vicinity of Zubin Potok, heard and saw several gunshots nearby. There were no injuries and there was no material damage. We are now checking the facts and will inform you," the reply states.