Krstic: It is crucial that KFOR takes a greater role in controlling the situation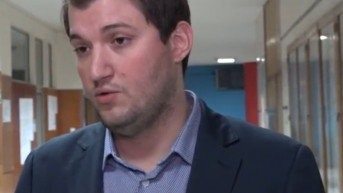 Milan Krstic, an assistant professor at the Faculty of Political Sciences in Belgrade, indicated today that, taking into account the latest developments in Kosovo, it was of crucial importance that KFOR took a greater role in controlling the situation but also that the EU countries behind the Brussels Agreement sent a clear message to Pristina that they would suffer sanctions due to not honoring it, and for a flagrant violation of the human rights of Serbs in Kosovo, Serbia today reports.
"We should expect greater engagement of KFOR and we hope that they will see that it is necessary for them to be more engaged. KFOR and EULEX are now more engaged than they were before the Serbs left the institutions, but it seems that they are still using tactics, to not send a message to Pristina that they are taking full control over the situation. I hope that will change," Krstic told Tanjug.
He indicated that it was necessary to fill the vacuum as soon as possible for the sake of the safety of the Serbs, which was created after the Serbs left the institutions, and which, as he said, was provoked by Albin Kurti's actions in the last few months.
"Primarily, KFOR should have a greater role, to ensure greater security for Serbs, to prevent that in this situation ROSU and other Pristina security forces try to provoke a possible armed conflict around the barricades and try to forcefully move the arrested Dejan Pantic from Jarinje to Pristina," Krstic said.
Krstic adds that these are potential situations in which escalation could occur.
"On the other hand, in addition to the greater engagement of KFOR, it is necessary for the West to be more clearly involved in sending a message to Pristina and possibly threatening certain countermeasures if Kurti and his institutions continue with flagrant violations of basic human rights, such as the prohibition of the patriarch to visit the Patriarchate of Pec, which is the latest case, but not the only one in a series of human rights violations of Serbs in Kosovo," Krstic points out.
He cites the formation of illegal bases in the north of Kosovo as an example, which, as he says, is changing the ethnic structure.
"And all that happened until these last specific incidents of arresting Serbs without specific reasons, and especially the announcement that the Community of Serb-majority Municipalities will never be constituted, and it is guaranteed by the Brussels Agreement, whose guarantor were the EU representatives. It is up to them to say that they are the guarantor of that agreement, that they stand behind it, and that those who do not comply with the agreement will have concrete sanctions," Krstic concluded.