Kordic: The Open Balkan is a great opportunity, I don't see any reason why Montenegro should not join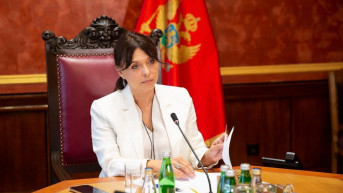 Source: Dan.co.me
The President of the Constitutional Committee of the Parliament of Montenegro, Simonida Kordic, stated that "The Open Balkan" facilitated cross-border movement and mutual trade, and created a common market that would be more attractive to foreign investors, adding that she therefore did not see any valid reason for Montenegro not to join this initiative, Dan a daily newspaper from Podgorica reports.
Kordic believes that the initiative "The Open Balkan" has led to positive changes in dialogue, and the results are visible through greater economic cooperation, which will make economic development faster and procedures simpler, which is most important for businessmen and citizens.
"We have been in the process of joining the EU for 10 years, in that process the formal conditions have been met, many others have not, and I believe that the final outcome for which there is a consensus in Montenegro is joining the EU, but what the EU is directing us to is regional cooperation," Kordic said for Adria Television.
According to her, the European Union, through the Berlin process, which in some parts is similar to the "The Open Balkan", insists on the realization of close ties within our region, which will ultimately facilitate our overall functioning in the EU," Kordic said.
She points out that the "The Open Balkan" is one big common market that will improve the economic development of the region, its economic and political networking and the building of stable relations. It also implies increasing the quality of products, personnel and services and preparing domestic markets for entry into the EU.
"Maybe someone would like, maybe I would like Denmark, France, Luxembourg to be my neighbor, but we are where we are. It is not the worst neighborhood; it has many advantages and a lot of significant space that we can capitalize on economically. We are surrounded by markets which are potent and, on the other hand, with which we already have inherited structural connections," said Kordic.
It is unreasonable, she adds, to disregard what is offered to you as an advantage because of some ideological point of view.
"No one, including us, is in a situation to choose where they are physically located, and in the process of joining the EU there is no recommendation, idea or slogan 'we will not cooperate with our first neighbors'. Our first neighbors are our great advantage, our people say that a neighbor is closer to us than a relative, and that is really true, and the Open Balkan is a logical, civilization and economically based step forward that Europe expects from us," Kordic concluded.