DPK: Kosovo will be emptied due to the current salary coefficient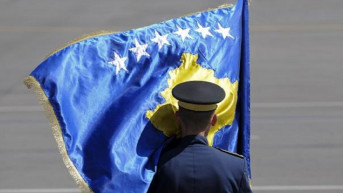 Source: Koha ditore
The head of the parliamentary group of the DPK, Abelard Tahiri, warned that he would send the Law on Wages to the Constitutional Court if their demands for an increase in the coefficient in the amount of 125 euros are not met, Replrteri reports.
Tahiri called the current coefficient the "coefficient of misery", because of which the citizens of Kosovo will emigrate en masse.
"We had a long discussion about the salary law, which did not determine the coefficient by the Government. Now, by the law on the budget, they determined a coefficient of 105 euros and we gave arguments that a coefficient of 120 euros is possible for the budget of the Republic of Kosovo. This current coefficient is the coefficient of misery, the coefficient that will empty Kosovo, the coefficient where doctors, policemen and others will look for other jobs outside of Kosovo, because they cannot afford to live with the salaries they receive. We do all the assessments with our lawyers at the DPK and in case our proposals are not taken into account in two readings, then we will send the salary law to the Constitutional Court," said Tahiri.