FSS wrote to UEFA: Institutions in Pristina are intimidating Serbian athletes, threatening them with arrests and imprisonment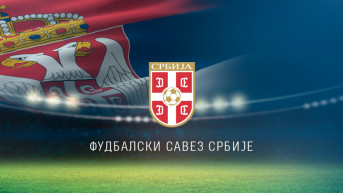 Source: FSS
Due to the newly created situation and the ban of the Pristina authorities from organizing sports competitions on the territory of Kosovo, the Football Association of Serbia addressed UEFA with a letter in which it emphasized that the human right to work and the right to engage in football were at risk for Serbian football players, coaches and the management of football clubs. sports and the freedom to join sports clubs.
The letter marked "urgent" was published on the official website of the Football Association of Serbia (FSS), addressed to UEFA President Aleksander Ceferin and General Secretary Theodore Theodoridis, and signed by FSS President Dragan Dzajic and General Secretary Jovan Surbatovic.
"Dear Mr. Ceferin, we inform you with great concern that, in recent days, the temporary institutions in Pristina have been applying illegal and inhumane pressure on football clubs based in the autonomous province of Kosovo and Metohija, and which members (football players and officials) are of Serbian nationality. The temporary institutions in Pristina intimidate football players and sports officials of Serbian nationality by forbidding them to have training sessions in their stadiums and to organize local competitions," the letter states.
FSS emphasizes that "members of football clubs from Kosovo are threatened with arrest and prison sentences, if they continued with the process of training and competing in local league football competitions".
They point out that such a practice is contrary to the European Sports Charter of the Council of Europe, and they emphasize that it also represents a violation of the provisions of the United Nations Convention on Fundamental Human Rights and Freedoms.
"Considering your authority and the authority of the position you keep, we kindly ask you to take a stand so the described practice will stop. We also ask you for your assistance in time, as we want to avoid the escalation of problems and possible violence that may be provoked and caused by the illegal moves of the temporary institutions in Pristina." the letter states.
The Football Association of Serbia points out that it is constantly following the development of events and that it will always stand by its compatriots in Kosovo.
"We will not give up on advocating and applying all the legal means we can to protect the right of football players of Serbian nationality to have their training sessions and play football in the local community," the statement said.