American Chamber of Commerce: Disturbing indicators about the investment climate in Kosovo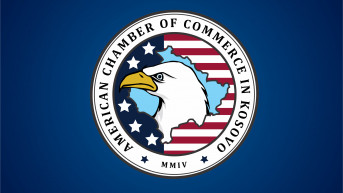 Source: Klan Kosova
The American Chamber of Commerce in Kosovo assessed that the conclusions on the investment climate in Kosovo, which were stated by the State Department in its Report, were disturbing, and called on the government to "act quickly and decisively" in removing political interference in the economy, establishing an efficient public-private dialogue and the implementation of strategies for the fight against corruption, RTK reports.
"The American Chamber of Commerce in Kosovo recognizes the great potential of Kosovo as an important investment destination. However, the disturbing conclusions reached in the reports on the investment climate, recently published by the State Department, cannot be ignored. These findings, which highlight significant political intervention in the economy and the lack of public-private dialogue, indicate the country's ability to attract foreign direct investments (FDI), which are crucial for economic development," the announcement states.
They add that it is disturbing to see that such issues not only affect the international image but also encourage dissatisfaction among the citizens of Kosovo.
In this sense, they recall the UNDP survey, which showed that only 17.7 percent of citizens are satisfied with the economic direction of Kosovo.
"These statistics point to the urgent need for systematic change and improvement of economic management, emphasizing the weight of the tasks that must be carried out," the statement said.
It is also stated that the increased interference of politics in the economy and the judiciary directly undermined the confidence of investors, hindered market dynamics, and represented a significant risk for potential investors.
"This intervention calls into question the reputation of Kosovo as a stable and predictable investment environment. Without solving this, the country risks further undermining the trust of its investors and citizens," the American Chamber of Commerce points out.
Similarly, as they state, the lack of a functional and systematic public-private dialogue, despite regulations requiring public consultations, is worrying.
"Approving new rules often without substantive discussions with stakeholders creates an unpredictable regulatory environment that can deter investors," the statement said.
Apart from these issues, they point out that Kosovo must also address other important challenges, such as limited regional and global economic integration, good neighborly relations, unreliable energy supply, and difficulties in establishing property rights.
"The large informal sector and widespread corruption continue to be an obstacle for investors, while the heavy reliance on international financial support and remittances calls into question the long-term sustainability of Kosovo's economy," the American Chamber of Commerce said in a statement.
They also say that "the Government of Kosovo must act quickly and decisively in order to alleviate these concerns".
"Removing political interference, establishing an effective public-private dialogue, and implementing strategies to fight corruption and improve Kosovo's infrastructure should be among the top priorities on the Government's agenda. By encouraging a climate of transparency, predictability, and open dialogue, the country will necessarily improve its image before the foreign investors," they said.