The indictment was brought against two Serbs in Kosovo for participating in protests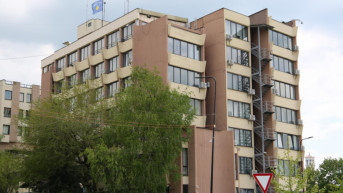 Source: Telegrafi
The Special Prosecutor's Office of Kosovo had brought an indictment against two Serbs, S.J. and I.S., because of alleged "violent behavior", Reporteri reported.
In the announcement of the Prosecutor's Office, it is stated that S.J. and I.S. were accused of "participating in a group that commits the criminal act of hooliganism".
According to the Prosecutor's Office, they "tried to participate in the crowd and commit violent acts of hooliganism, by damaging private buildings and causing physical injuries to officials on May 30, and in contact with other crowd participants in Leposavic, they agreed to join the violent crowd of Serbian demonstrators."
The Prosecution also states that "demonstrators used uncontrolled violence, using strong weapons, improvised explosive devices and firearms", and that KFOR members were injured, and considerable material damage was caused to KFOR vehicles, police, and other vehicles.
Also, the Prosecution of I.S. charges him with unauthorized possession of a weapon, as well as that four spray cans and pepper spray were found and taken from his car.