New arrests of Serbs in North Mitrovica and Zvecan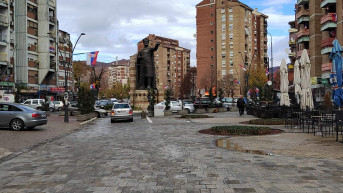 Source: Kosovo Online
In North Mitrovica, I.E. was arrested in the morning hours, and in Zvecan, a former member of the Kosovo Police, D.M., was also arrested.
According to eyewitnesses, I.E. was apprehended at the intersection near the Technical School by members of special police forces and was placed in a vehicle that headed toward South Mitrovica.
His arrest was confirmed by his family, which, up to this moment, does not know his whereabouts.
According to unofficial sources, D.M., a former member of the Kosovo Police, was also arrested today. He was reportedly apprehended by Kosovo special forces near a bus stop in Zvecan.
Veton Elshani, the spokesperson for the Kosovo Police in the Northern region, stated for Kosovo Online that he could only confirm that two individuals had been arrested today.
"I can only confirm, for now, that one person was arrested in North Mitrovica and one person in Zvecan. I cannot provide more details at this moment, and you will be informed of everything we have at a later time," Elshani said in a phone conversation.